A food van is the favorite of those who already have itinerant sales experience, both in terms of gelato and street food. Icecar has at its disposal a team dedicated to the realization of the largest vehicles: designers, steel workers, skilled body shop technicians and electric and refrigeration systems. All the operations of transformation and preparation of the van vehicles take place directly at our workshop in Belluno.
The set-up is realized by cutting the body of the van to allow the insertion of the window. The technicians then weld the double-sided side door.
The bodywork is reinforced and painted to guarantee the customer a high quality product.
The van is completely isolated inside.
As for interior furnishings, our company takes care of both the design and the material realization and its assembly.
On the ice cream vans there are realizations in the ROUND CARAPINE version or in RECTANGULAR TRAYS.
For street food vans there is no limit to the choices that can be made: fry, piadine, sandwiches, express pasta and much more.
In summary we realize all your wishes on wheels. For any request and information contact us.
ICE CREAM PARLOUR FOOD VAN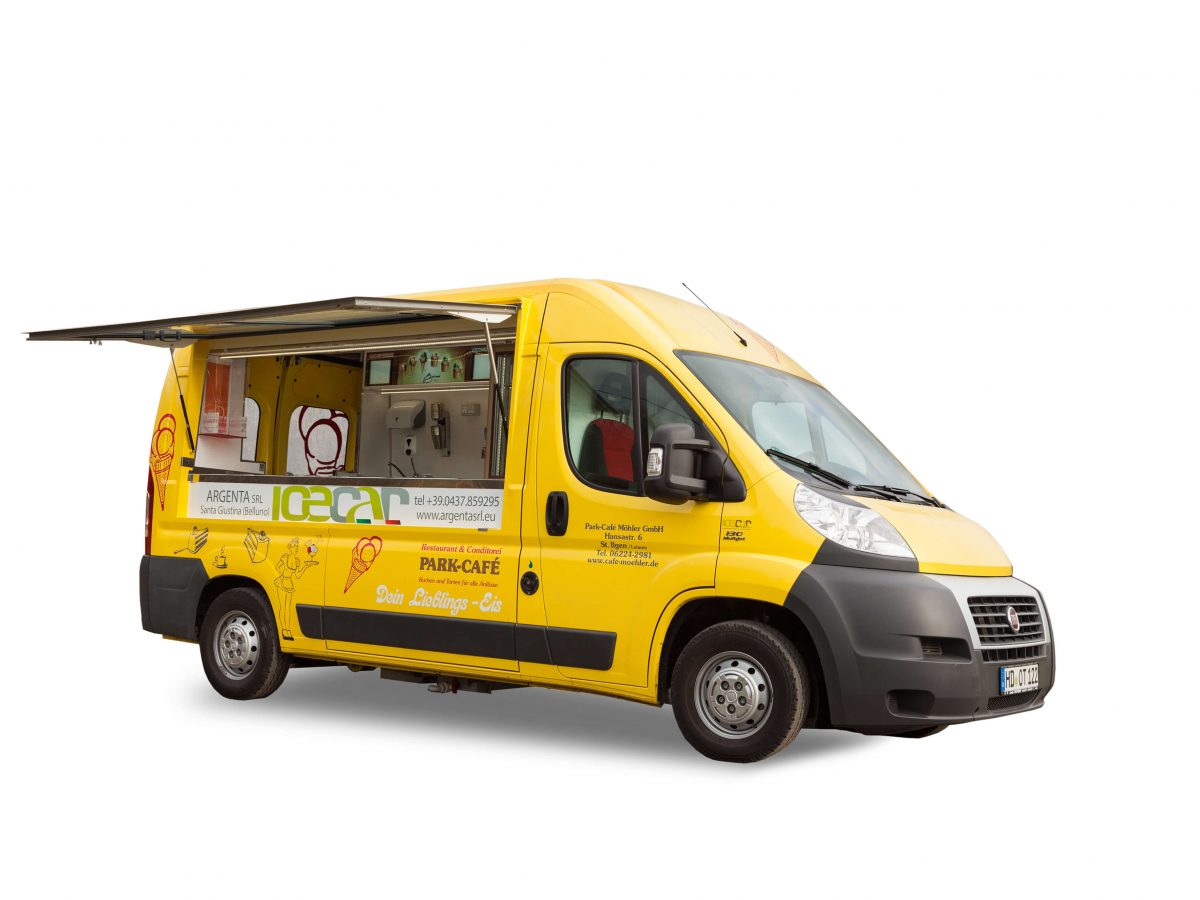 A van-based ice cream shop has nothing to envy of a physical sales point.
Plenty of space for sale on board, many storage and storage compartments.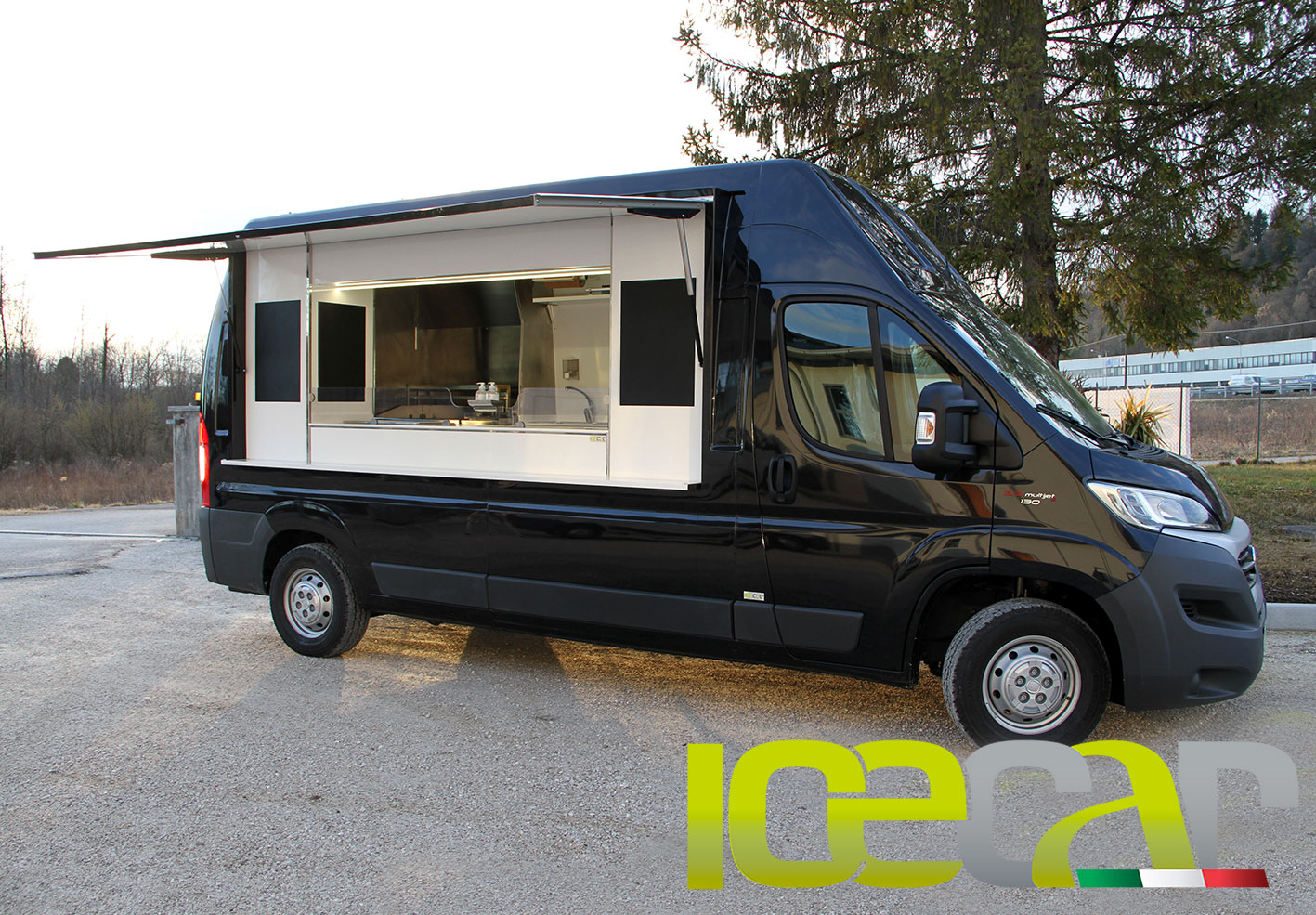 A streetfood van is one of the most versatile and efficient solutions.
Customizable in every element, it lends itself to the sale of every kind of food.