The Ape Classic 400 is the perfect model for a street vending set-up. Easily manoeuvrable but with a high load capacity, this is the ideal vehicle both for selling street food and ice-cream. The vehicle can be customised on-demand both in respect of the accessories and of the graphic design.
An icon of design and Italian style, it gives new life to the attributes that made the range Ape famous worldwide. Its incomparable charm that is loved by kids and adults is a guarantee of the return on the investment.
Depending on their needs our customers can choose between the two kinds of covers (both for the circular and rectangular tubs): light made with PVC or heavy made of fibreglass panels.
The Ape Classic 400 ICECAR has 8 hours autonomy (after an overnight recharge).
The Piaggio Ape is suitable for various types of set-ups, contact us to decide which one best suits your needs.
APE CLASSIC 400 ICE-CREAM PARLOUR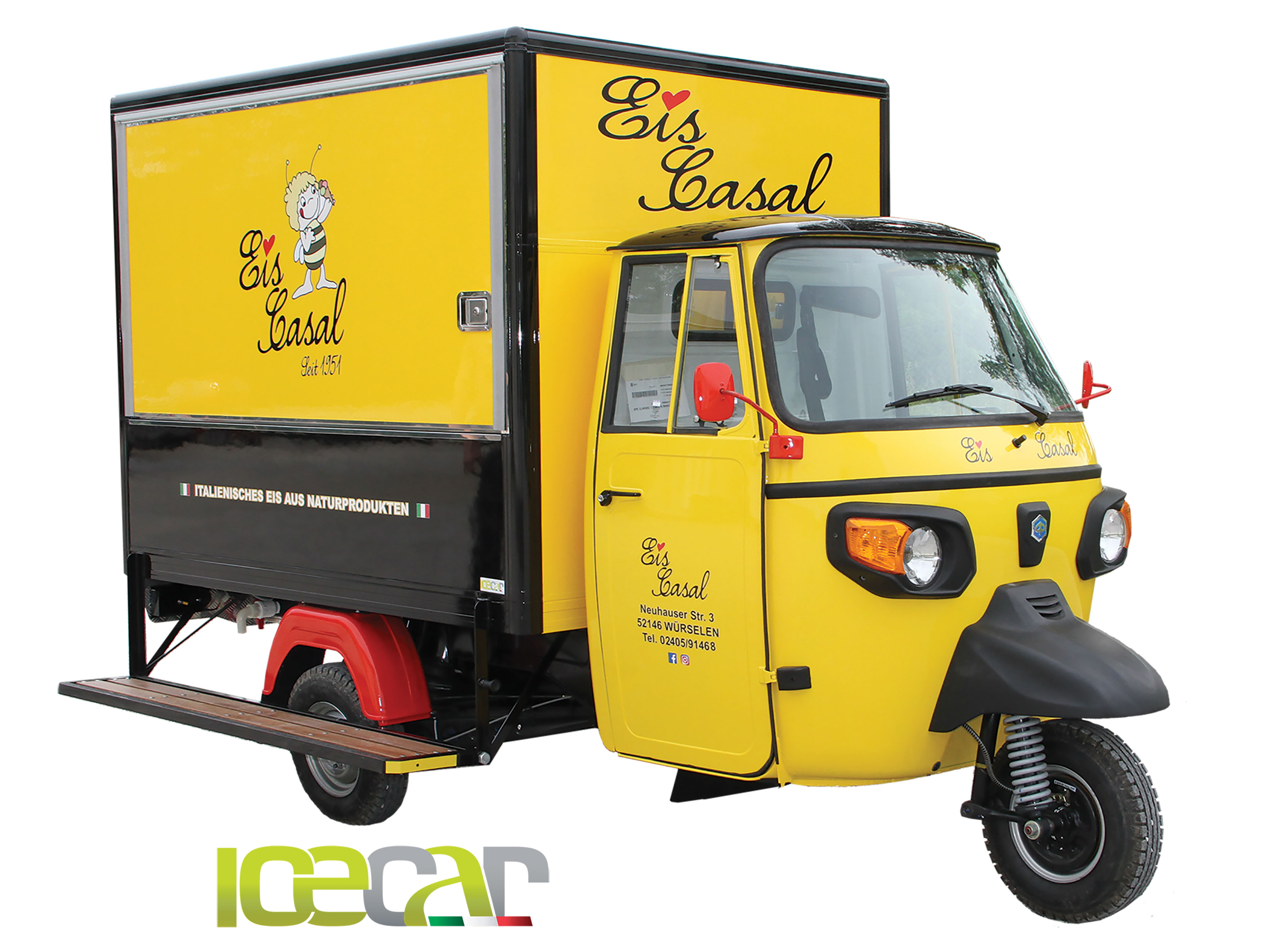 A real ice-cream parlour on wheels
with accompanying operator
and the unmistakable style of Piaggio Ape
APE CLASSIC 400 STREET FOOD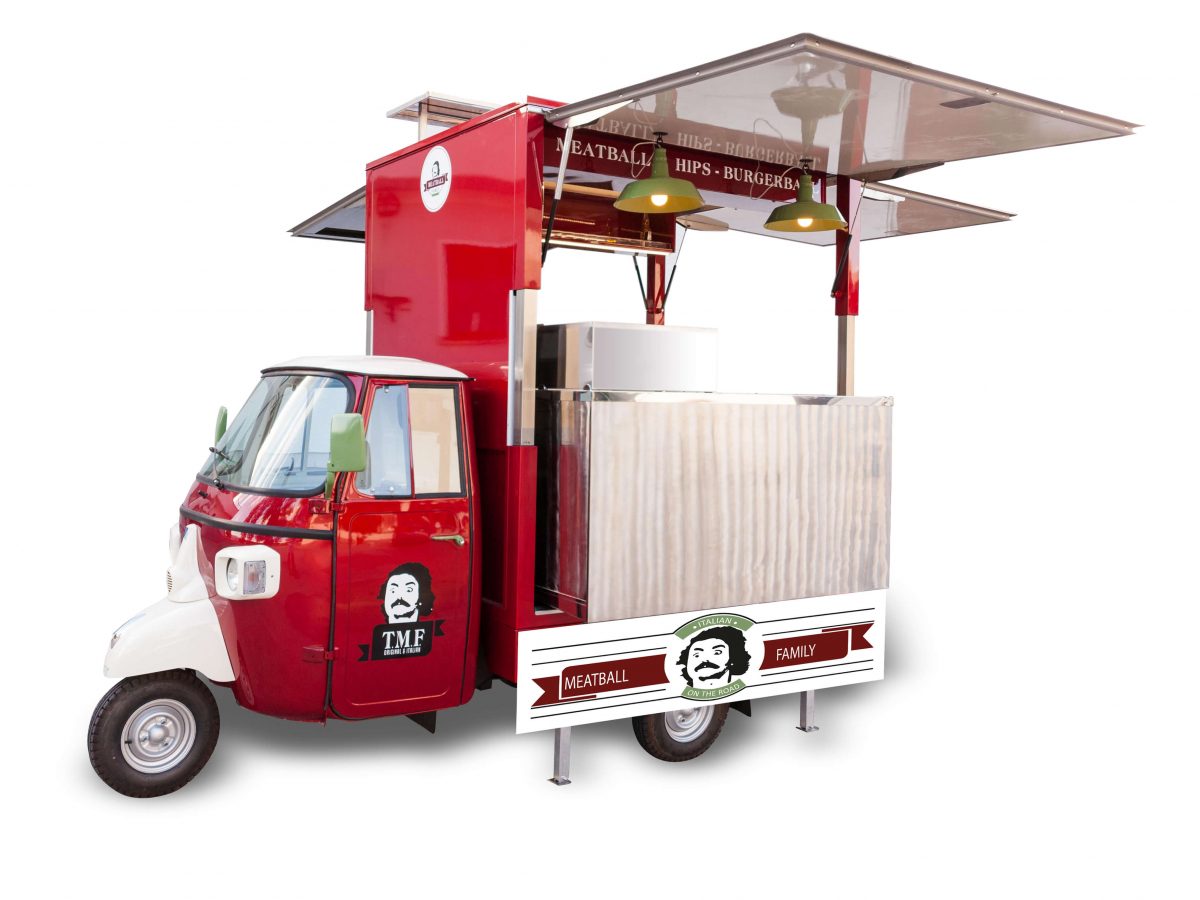 For gastronomy and street food
set-ups on Piaggio Ape can be created
with accompanying operator.
APE CLASSIC 400 YOGHURT BAR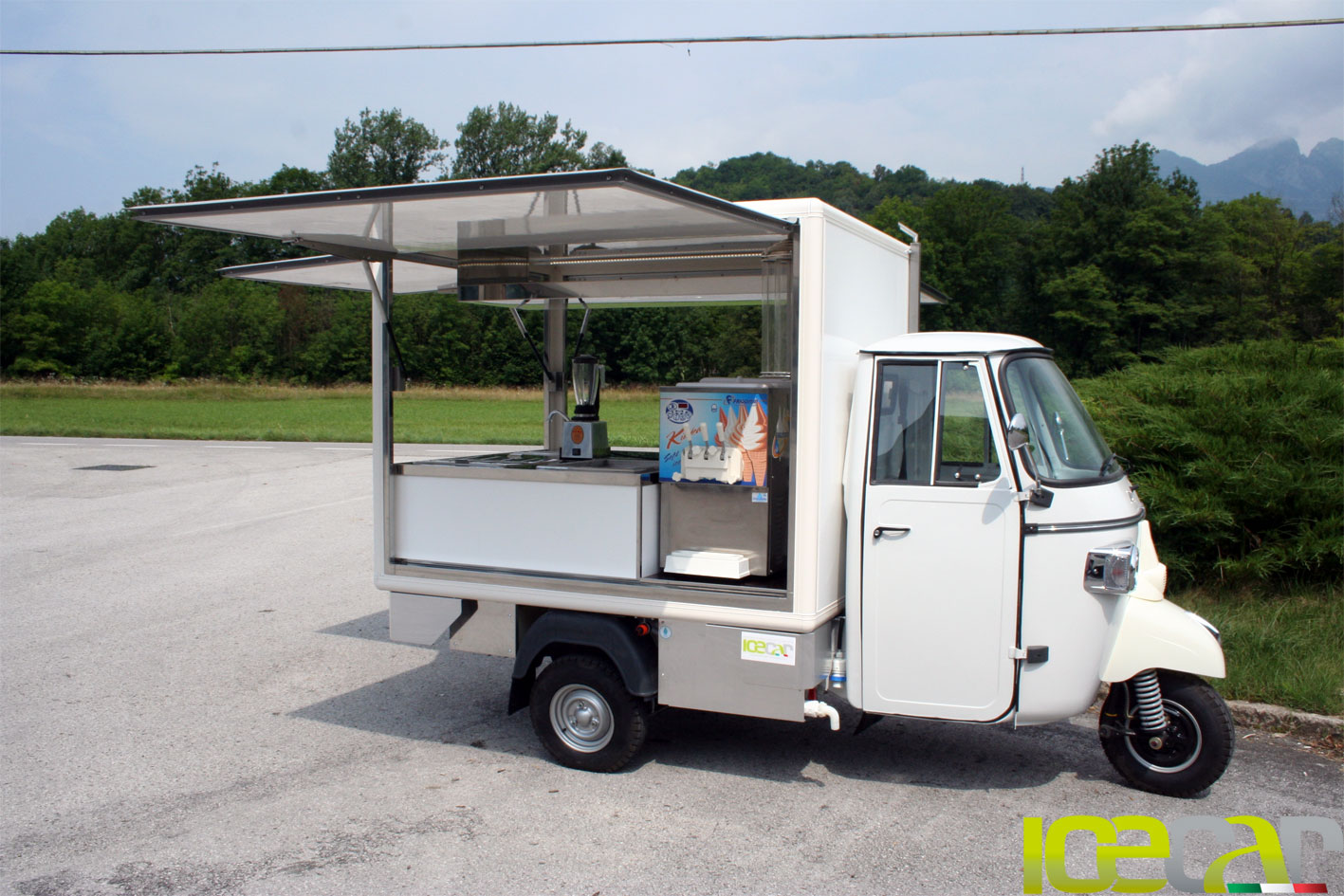 Ape Yoghurt Bar
Set up for selling frozen yoghurt,
it's a trendy way to do business on the road